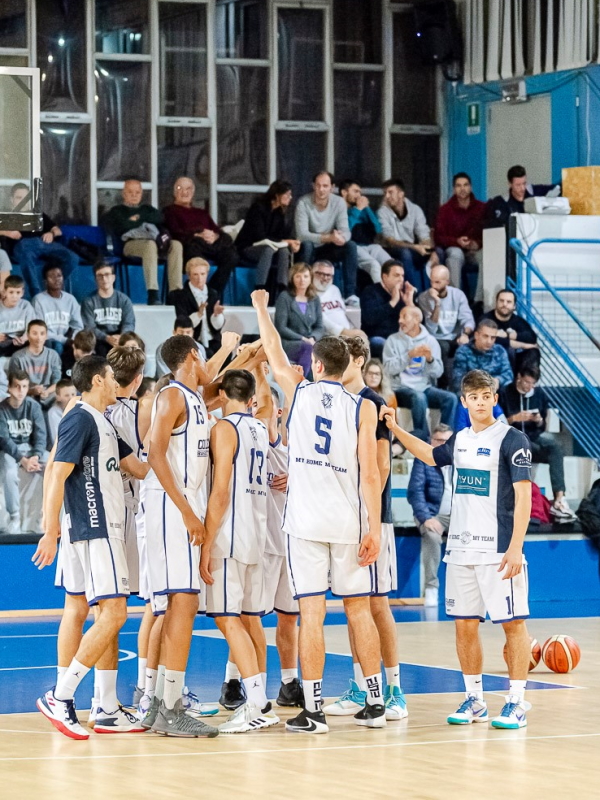 The College Basketball family was born with the aim of growing its athletes with fun and knowledge. We count a catchment area of about a thousand athletes united by a single technical project that aims at the growth of each individual, both from a human and a sporting point of view.
The concept of family has distinguished us over the years: everyone, wearing our uniform, feels at home, but now the horizons are expanding. The hard and meticulous work has allowed us and several of our athletes to live unique experiences: National Finals, international tournaments and high-level camps. Those experiences, today, are part of our daily business. For years we have had a guesthouse for those who want to pursue a dream immersed in a reality built to measure for all young people. We give the possibility to combine basketball and study, thanks to the College Basketball School and a plan tailored to each boy.
We are a basketball gymnasium, and not just for players: the goal is to fully improve our headquarter. Our technical staff constantly lives international experiences and is ready to welcome all coaches who want to have a unique experience in the College Basketball family through our exclusive services.
Via Luigi Cadorna, 15/A
28021 Borgomanero (NO)
Via Luigi Cadorna, 15
28021 Borgomanero (NO)
info@collegebasketball.it
+39 0332.212666